H.E. Mr. Sem Fabrizi
Ambassador and Head of Delegation of the European Union to the Republic of Serbia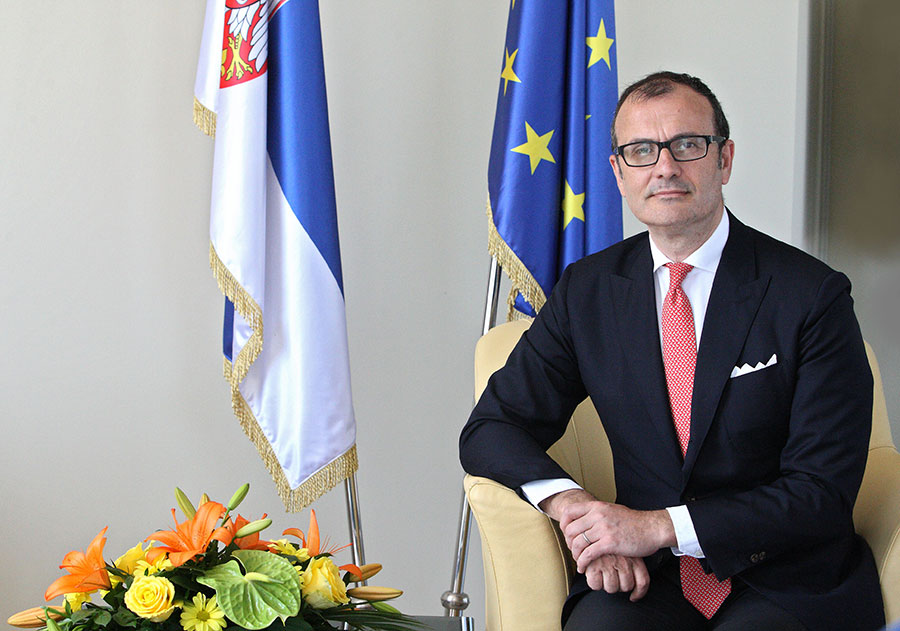 Sem Fabrizi has been Ambassador of the European Union to Serbia since July 2017.
From September 2013 to June 2017 he was Ambassador of the EU to Australia.
An Italian career diplomat, he has served as an advisor on international relations to the President of the European Council in Brussels and to the Prime Minister of Italy in Rome.
His earlier postings included Geneva, at the Italian Permanent Mission to the WTO and UN, and the Italian Embassy in Beijing.
At the Ministry of Foreign Affairs in Rome he has held positions in the EU Department and the Secretary General's Office.
He holds degrees in International Law and International Economy from "La Sapienza" University in Rome, and he has served as a lieutenant in the Italian Army.
Sem has been awarded the honour of Cavaliere Ufficiale dell'Ordine al Merito della Repubblica Italiana. 
He is married to Rebecca, and they have three children.