Summer holiday at favorite destination is around the corner. Travel in pandemic times carries specific health and logistics challenges. Everybody wants holiday to go as planned, with minimal risk, especially for our closest and for ourselves. Easily accessible information is required about the current regulations in countries of destination and transit.
European Union developed online tool for user-friendly access to that information.
While protecting the public health remains our priority, we want everyone to enjoy their holidays, to reunite with family and friends, and to be able to travel for any purpose. The European Union, and all of its member states, are planning for a safe re-opening of Europe. This interactive tool provides you with the information that you need to confidently plan your European travel and holidays, while staying healthy and safe. The information is frequently updated and available in 24 languages for your convenience.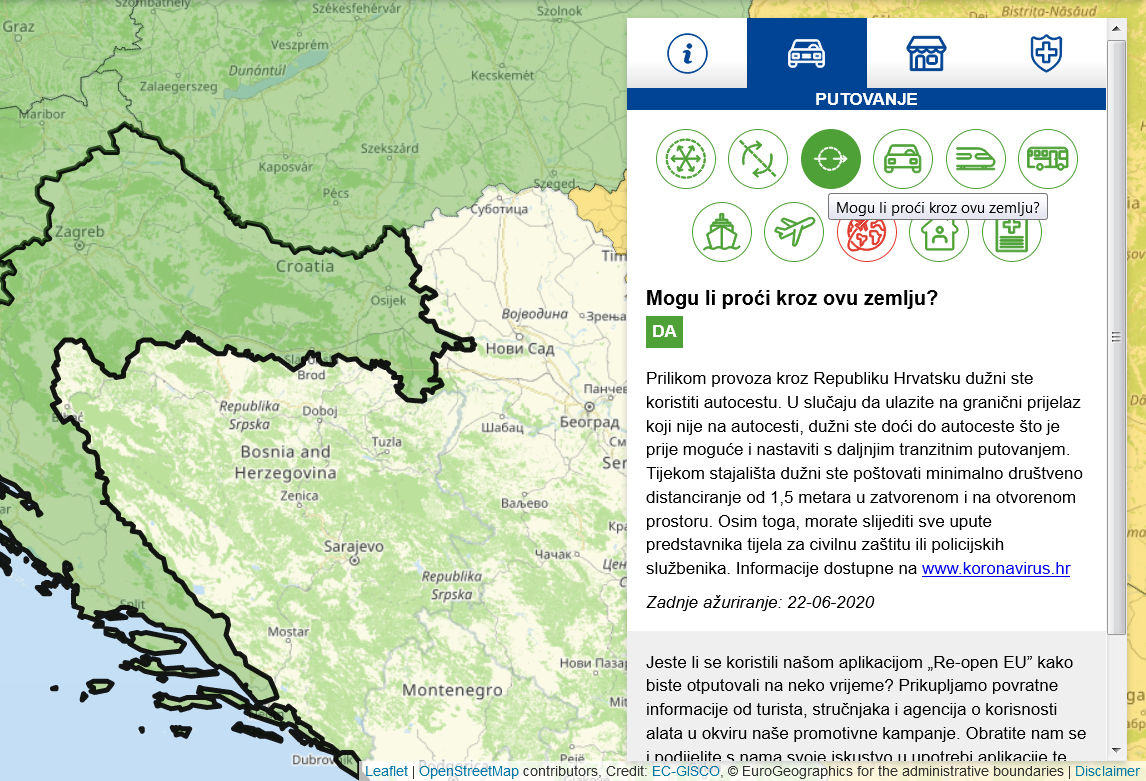 Disclaimer: The information on this page is not exhaustive. It is based on the most recent available data provided by EU Member States and collected from other publicly available and authoritative national sources. While the Commission seeks to keep the information up to date, we take no responsibility of any kind, express or implied, about the completeness and accuracy of the information contained in this page or individual decisions based thereon. Currently, this tool partly relies on automatic machine translations. All of the content provided will be checked by authorised translators within the coming days. We apologise for any inconvenience and we strive to continuously improve the user experience.