We have chosen different "Stories from Serbia" in order to celebrate May as the month of Europe, it is important to promote such examples in Serbia, which is a candidate country, said the Head of the European Union Delegation to Serbia, Ambassador Sem Fabrizi. He thanked the public service for presenting these video stories to a large number of viewers every working day in the morning program.
The first "Story from Serbia" refers to the social enterprise Radanska ruza from Lebane, which makes various products from fruits and vegetables, while at the same time employing women from various hard-to-employ groups.
"They produce the famous ajvar from the vegetables they grow. It is a story of how, with the help of the EU, you can enable people from marginalised groups to work on a product that is famous and can be sold in markets outside Serbia. We have many such stories about doctors, startups. , the environment, "says Ambassador Fabrizi.
Stories from Serbia were also presented during the weekend in a publication that was available with daily newspapers.
The head of the EU Delegation to Serbia states that Serbia is making progress on the path of reforms, but that more work is needed in the rule of law sector.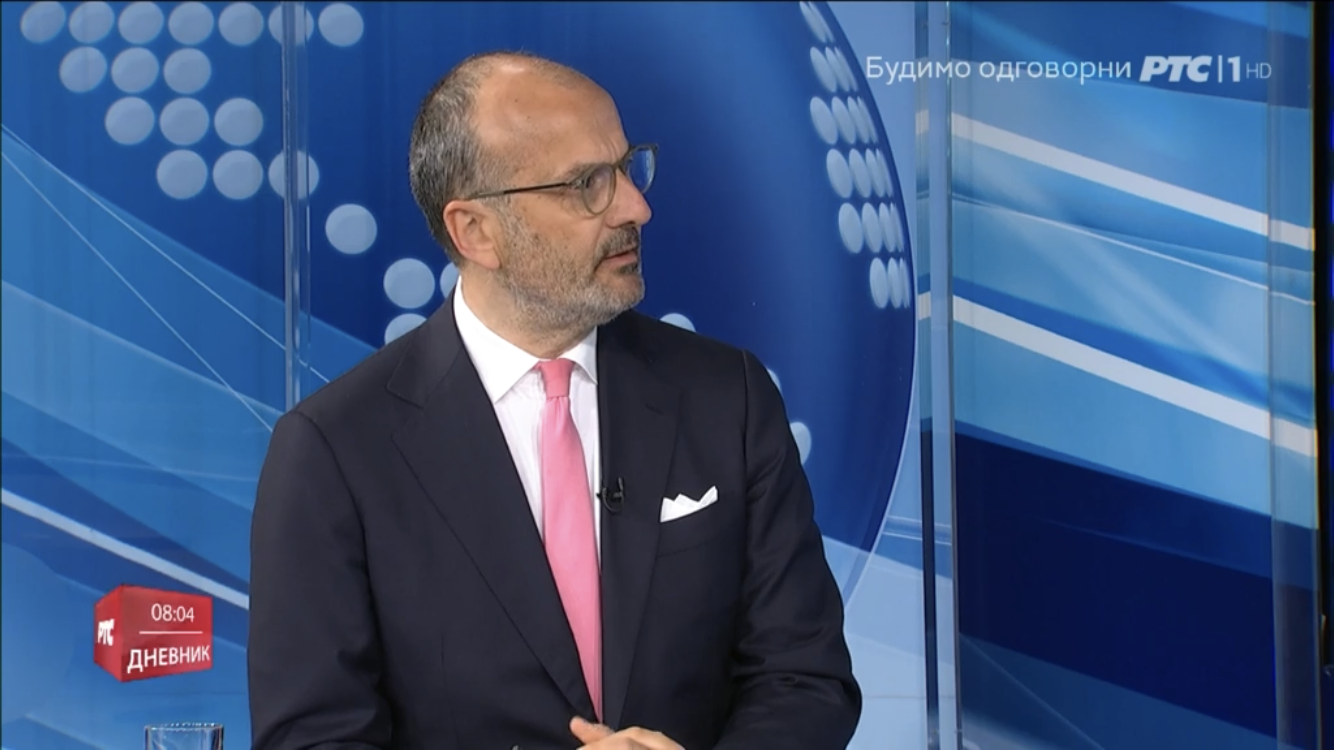 "This is the area we most often mention. In the end, it is up to the member states to give the green light, to say whether a chapter will be opened or not, and to assess whether sufficient progress has been made," said Ambassador Fabrizi.