The EU is by far the biggest donor to Serbia with more than €3.6 billion (3.688) in grants provided over the past 18 years in all fields, ranging from rule of law, public administration reform, social development, environment and agriculture. The financial assistance is provided through EU's Instrument for Pre-Accession (IPA) which aims to help Serbia to prepare for assuming and effectively implementing obligations of its future membership in the EU. EU Member States provided substantial bilateral assistance too.
EU grants total to date equals €3.688 billion:
Instrument for Pre-Accession Assistance (2007-2018): 2.1667 billion
CARDS 2000-2006: 1.15 billion
Multi-country programmes (2014–2017): 0.378 billion
The EU is also the largest lender to Serbia, with more than €4.3 billion worth of loan agreements:
Banks (European Investment Bank – EIB, European Bank for Reconstruction and Development – EBRD, Council of Europe Development Bank – COEDB, KfW) total €4.377 billion in the period 2007-2018. Of this sum, EIB separately has provided €2.913 billion in the period 2007 – 2018.
EU Member States donations have reached €523.86 million (from 2007 to 2016).
Investments from Member States reached almost €6 billion in three years period (2014-2017).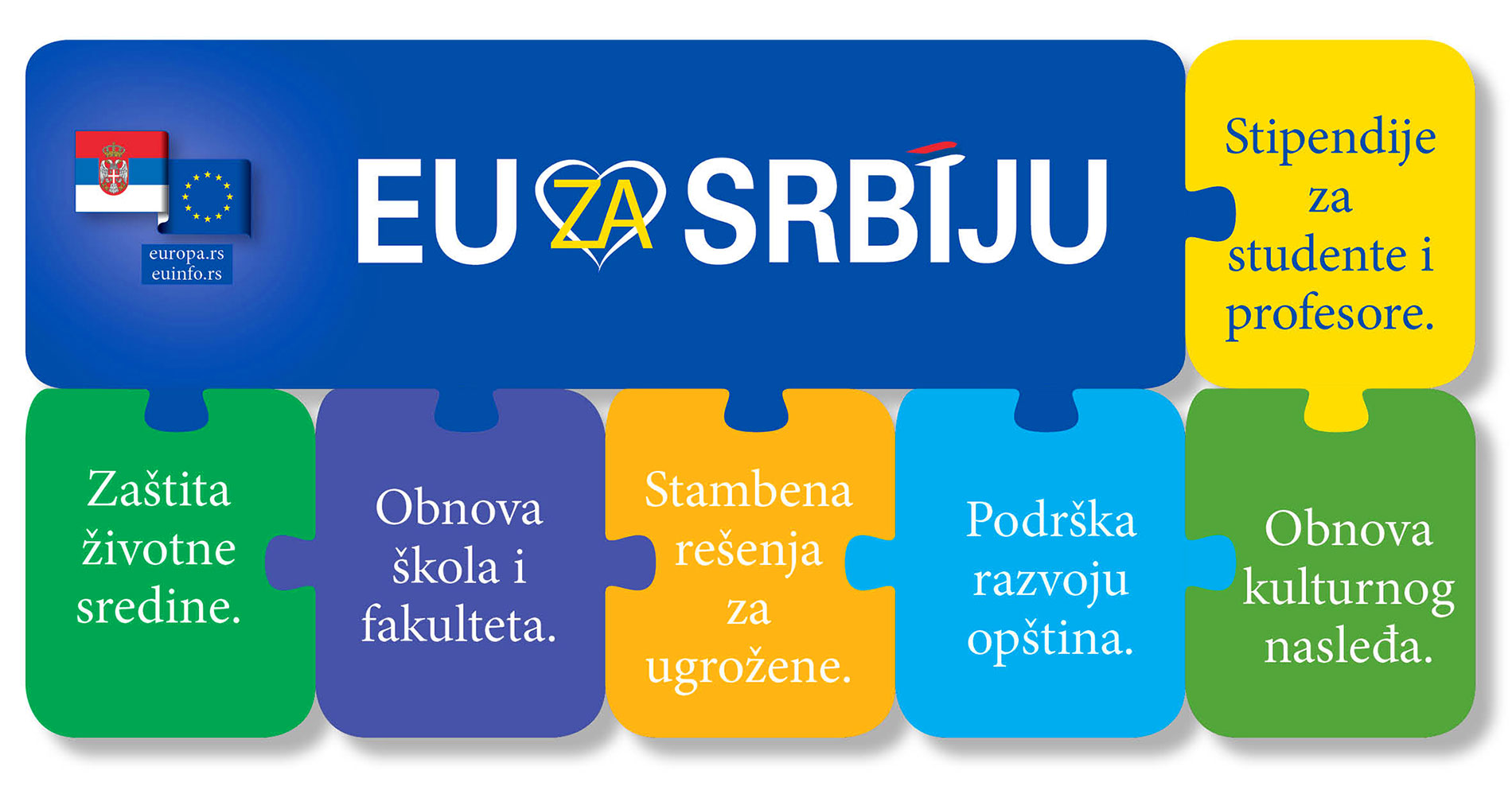 In fact Serbia is one of the biggest recipients of EU funds in the world. It is the biggest recipients of EU funds from the whole region of the Western Balkans with €200 million per year. The EU invested in Serbia's transport infrastructure (Sloboda, Zezelj and Gazella bridges, roads and border crossings), health care (ambulance cars, mammographs, medical waste treatment), air and water quality, solid waste (Subotica, Sremska Mitrovica, Uzice, Pozerevac), accessing EU programmes such as Erasmus and reforming the public administration to deliver better services to citizens. In recent years support is increasingly oriented towards preparations for EU membership.
A mark of special trust between us is that in 2014 Serbia takes over management of EU funded projects. There are currently over 600 on-going projects under implementation covering a wide range of sectors for the overall benefit of Serbian citizens. Most of these projects are smoothly implemented and have the full commitment of the Serbian authorities and final beneficiaries.
European Commissioner for Neighbourhood Policy and Enlargement Negotiations Johannes Hahn and Serbian Minister in charge of European integration Jadranka Joksimovic signed on 6 June 2017 in Brussels the €95 million grant for Serbia allocated from EU pre-accession funds as part of the IPA 2016 package. This is the first of four financial agreements to be signed in 2017 within the IPA 2016 package, amounting to €166,400,000.
Overview of priorities:
COMPETITIVENESS – €48,7 million
ASSISTING SERBIA IN THE EU INTEGRATION PROCESS – €35,8 million
JUSTICE – €5 million
OTHER SECTORS – €5.6 million
More information available here.
On top of the national IPA programme, EU funds for Serbia are also available through the Civil Society Facility (€2.5 million), TEMPUS programme (€4 million), and funds for refugees under the Regional Housing Programme (€12 million).
Under IPA II for 2014-2020, the European Commission together with Serbian authorities is focusing on the fact that only strategically important and mature projects will be considered for funding under the sectoral approach. The Serbian authorities need to create the legal and institutional structures that allow to more efficiently and effectively absorb EU and other donor funds (including loans by international financial institutions), especially in infrastructure projects.