Collaboration and solidarity, combined with innovative technologies, have proven to be very useful in the age of the COVID-19 pandemic. One of the most significant collaborations in these difficult times is the initiative of makers from Serbia and Croatia, who use 3D printing to create visor masks for protection of healthcare professionals from viruses. In just a few days, volunteers, companies, laboratories, incubators from both countries were organized to contribute to the fight against the pandemic and help the medical staff.
The initiative was launched by the Facebook group "Vizionari za Srbiju" and appealed to all people who own a 3D printer to join the action of printing visors. Thus, this idea has spread beyond the borders of Serbia through the cooperation of the two countries on the project "XBIT – Cross-border IT Network for Competitiveness, Innovation, and Entrepreneurship".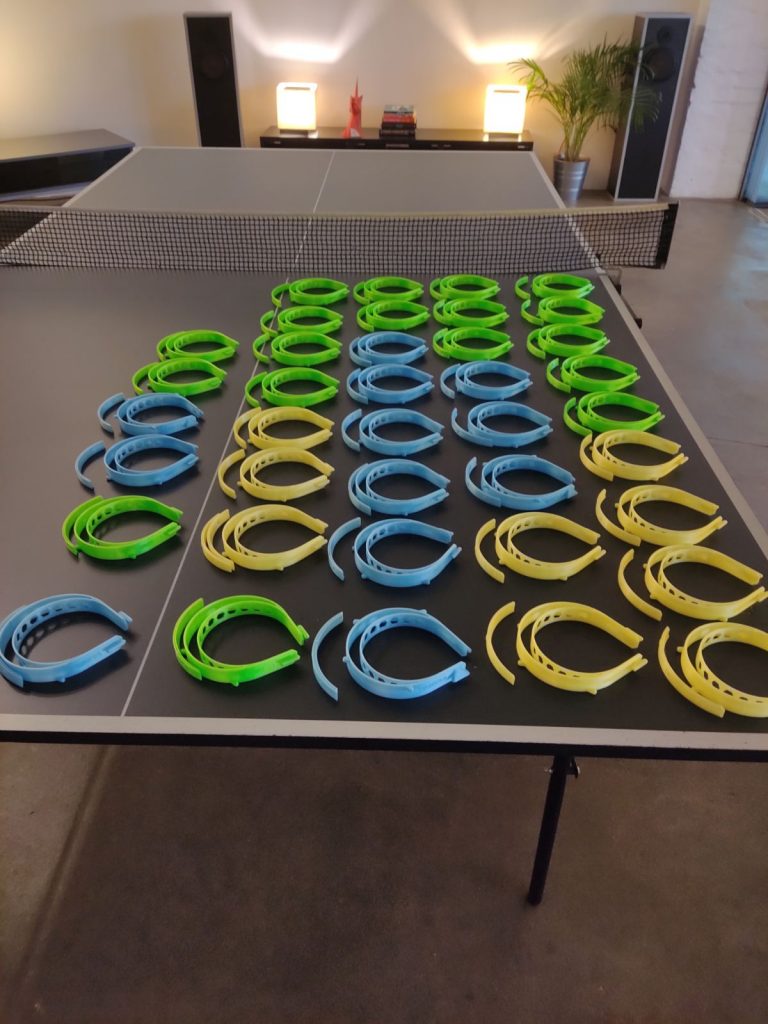 The project is implemented in Croatia and Serbia with the aim of developing two new digital communities through the establishment and development of two new centers, on both sides of the border – one at the Startit Center in Indjija and the other in Donji Miholjac, Croatia. It was implemented by a consortium consisting of a leading partner, SEE ICT, OSVIT Entrepreneurial Incubator from Donji Miholjac, Magadenovac Municipality, Faculty of Technical Sciences from Novi Sad and the Ministry of Telecommunications and Trade of the Republic of Serbia, funded by the European Union through Interreg IPA Cross-Border cooperation program Croatia-Serbia 2014-2020.
The objective of this joint action is to provide those in close combat with the pandemic as much protection as possible against the COVID-19 virus. In discussions with healthcare professionals, the idea emerged that special visor masks could provide much-needed protection. These masks completely cover the face of the user, protecting against drip virus transmission, and after disinfection, can be reused.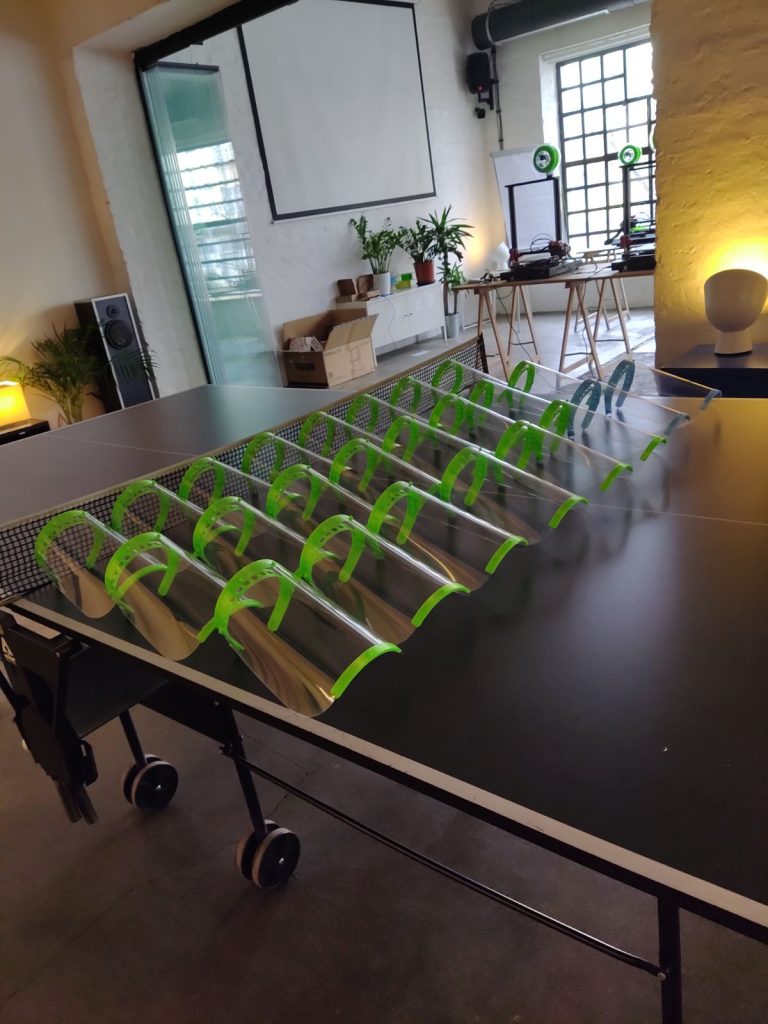 "The masks have been sent to Belgrade, so far to KBC and KBC Zvezdara and delivery is being prepared for KBC Bezanijska Hair. Production has been moved to Belgrade for our climate for now, and we can produce about thirty visors a day," said Nenad Jovanovski, manager of the national network of Startit Centers.
Through this action, the entire team makes a major contribution by utilizing the capacity created through the EU project. The equipment and materials procured by the project, in Serbia and Croatia, are used for the design of protective mask visors, which gives Startit Indjija, iDEAlab Novi Sad and the Business Incubator Osvit from Donji Miholjac the opportunity to invest all their capacities in this action.
In the last seven days, since the campaign began, a total of 350 visor masks have been successfully shipped, and in the next days, an additional 700 pieces will be prepared for distribution, which will enable at least 1,000 healthcare professionals from more than 30 healthcare institutions in Serbia and Croatia to work fully protected.