The bright weather matched the mood in Kikinda, Serbia, as 16 refugee and displaced families received the keys to their new Regional Housing Programme-financed apartments.
Among these were Ms Slavica Šević – a single mother with an 18-year-old daughter – who recalled the struggles of the previous years. "I fled to Kikinda with my parents, brother-in-law and his baby when I was 14 years old," she said. "After 26 years living as a tenant in other people's houses, I finally have a roof of my own. I would like to thank you on behalf of all of the families here today."
The ceremony was attended by the Mayor of Kikinda, Mr Nikola Lukac; Ms Leonetta Pajer, Head of Operations at the European Union Delegation to Serbia; Mr Stefan Almehagen Sandstad, Second Secretary at the Norwegian Embassy in Belgrade; Mr Vladimir Cucic, Serbian Commissioner for Refugees and Migration; Ms Ivana Jelić, representing UNHCR, and Mr Jovan Lazarov, representative of the Public Sector Projects Implementation Unit Ltd., among others.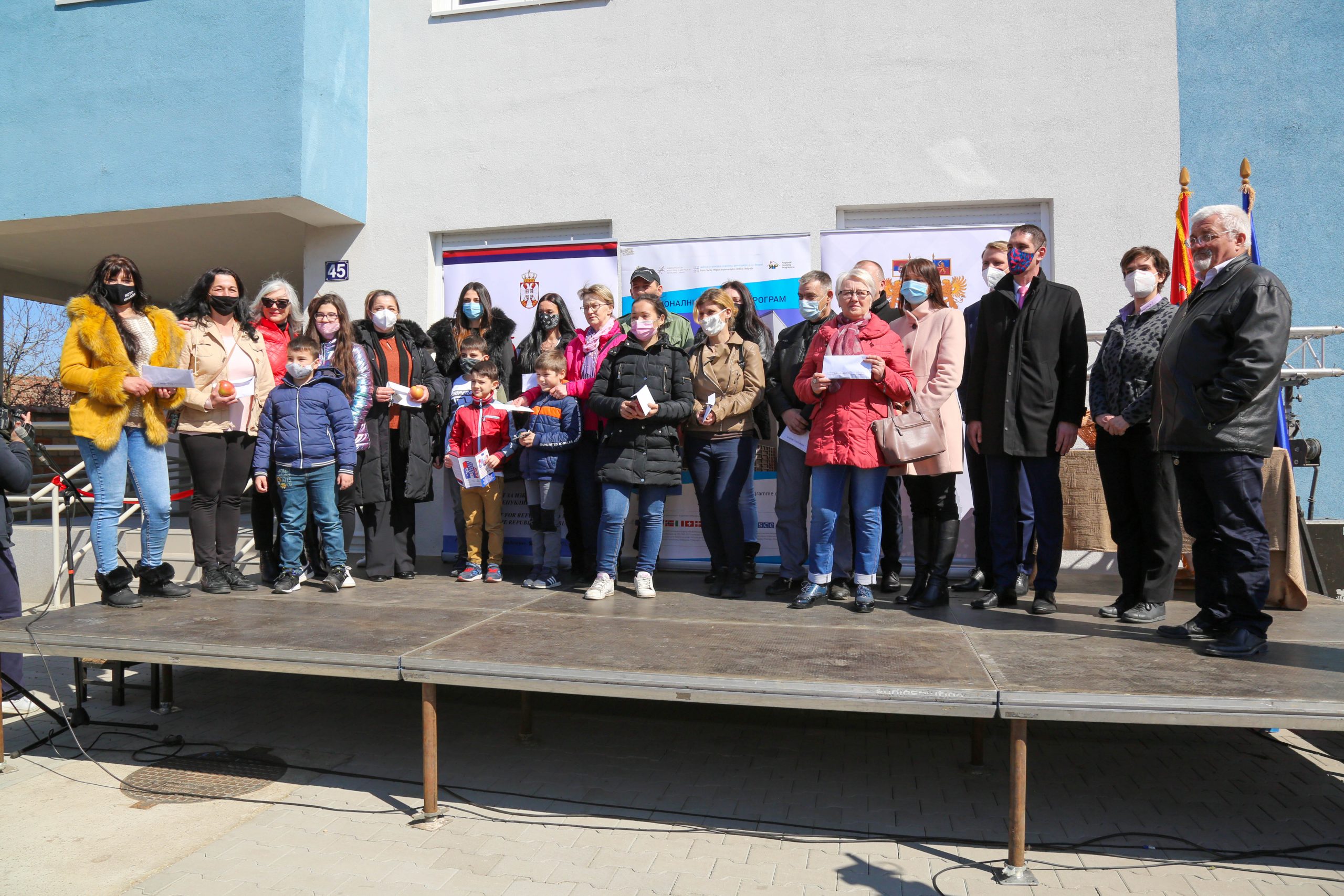 Congratulating the beneficiaries on their new homes, Ms. Pajer emphasised that the RHP was a key example of the solidarity of the EU with people in need in Serbia and the broader Western Balkans. "The EU is the largest Donor to the Regional Housing Programme, which not only delivers housing solutions, but also strengthens regional cooperation and transfers knowledge to national administrations. This is what makes it unique," she said.
The RHP aims to provide approximately 7 500 homes to most-vulnerable refugee and displaced families across Serbia by end-2022. In addition to the European Union as the main Donor, other key-Donors include the United States of America, Germany, Norway, Switzerland and Italy.