An exhibit celebrating five years of EU Info Point Niš in Voždova Street is now officially opened. The exhibition was symbolically launched on 9 May, Europe Day, and it showcases the most important events and activities that took place here since May 2016.
For whole five years, EU Info Point Niš, located at a well-known downtown address, offers useful information, and implements numerous activities in the territory of south and south east Serbia. In the past five years, EU Info Point has organised over 220 events, either on its own or in partnership with other organisations and institutions.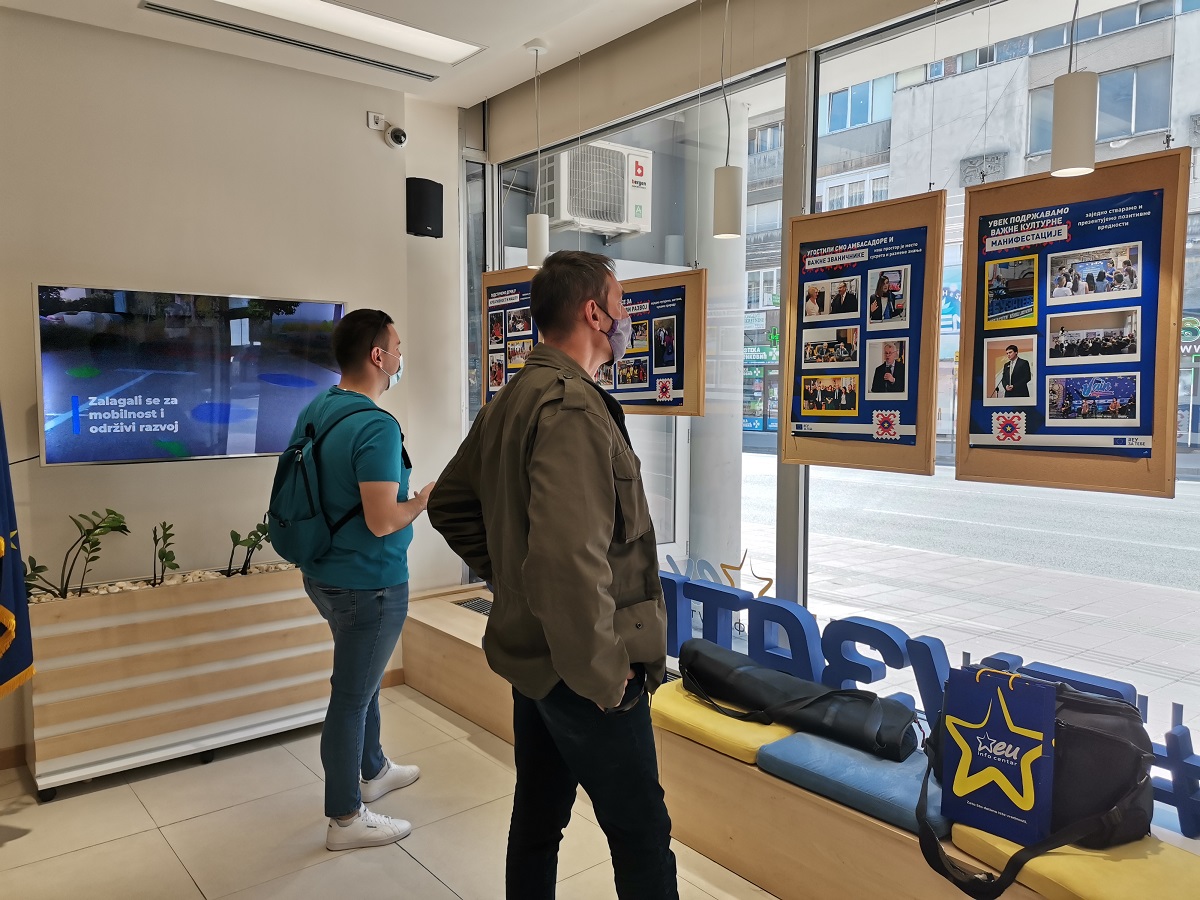 "Every year, Europe Day is an opportunity for the EU Delegation to Serbia and the EU Info Network to promote fundamental European values and all those things that form the foundation of Serbia-EU cooperation. For EU Info Point Niš, this day holds a special weight as it marks our fifth birthday. We spent the past five years working closely with our fellow citizens and local partners, institutions and organisations with whom we carried out all of our activities, always ready to share the most important information about EU programmes and funds, the EU integration process, and any other topic that is of interest to our fellow citizens," says EU Info Point manager Danijela Vučić.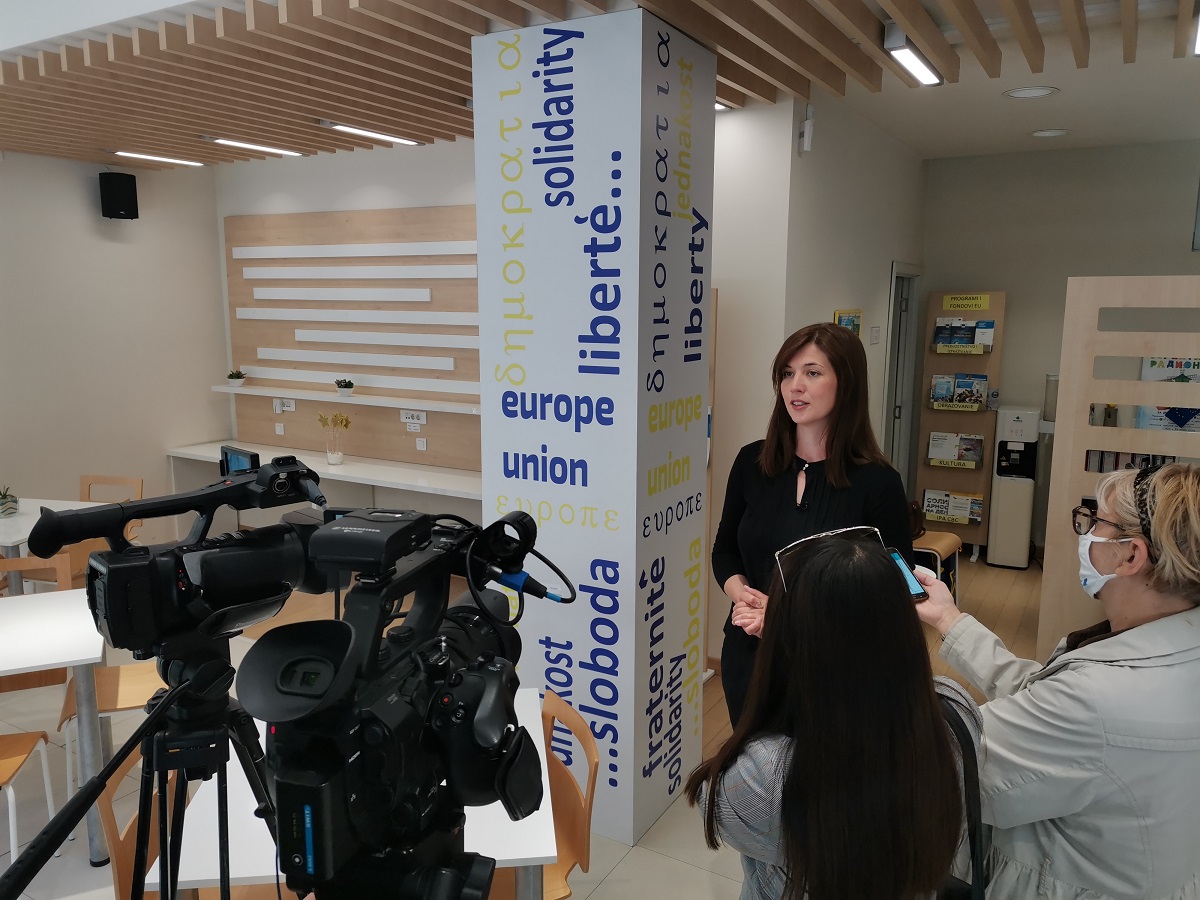 All interested citizens are invited to visit the exhibition at EU Info Point, 5 Voždova Street. The exhibit features photos taken during workshops, debates, educational programmes, study visits, visits made by EU ambassadors and officials, social campaigns, and other important activities organised in the past five years.
As part of the celebration of its fifth birthday and on the occasion of Europe Day, EU Info Point also produced a video that offers a glimpse into its past activities.
Europe Day Celebration Programme
As part of Europe Day celebrations in Serbia, the EU Delegation to Serbia and EU Info Network prepared a rich programme of activities across Serbia.
EU caravan is coming to Niš on Tuesday, 11 May. From 11:00 to 19:00, visitors in Kralja Milana Square will be able to take a virtual journey across Europe and "open the door" to some of the most popular European cities. They will have a chance to enjoy diverse activities, such as an interactive exhibit full of compelling videos, and numerous others. EU caravan in Niš is organised by the EU Delegation to Serbia and EU Info Point Niš, with substantial support from and in partnership with the City of Niš.