That researchers are genuinely silent heroes, becomes even more evident at the time of heightened health risk posed by the spread of coronavirus. The importance of their breakthroughs—and of the technology they use—is gaining in importance like never before.
An increasing number of scientific institutions are joining Serbia's efforts to combat coronavirus. One of them is the Veterinary Specialist Institute Kraljevo, which analyses some 200 samples for COVID-19, contributing to the fight against the virus.
Several years ago, the European Union helped to upgrade the Institute through an equipment donation and €300,000 worth of grants.
Thanks to the donated equipment, the Veterinary Specialist Institute is capable of playing a part in the fight against COVID-19 and taking part in "DEFEND," a European project that testifies about the importance of the European Union attached to investment in science.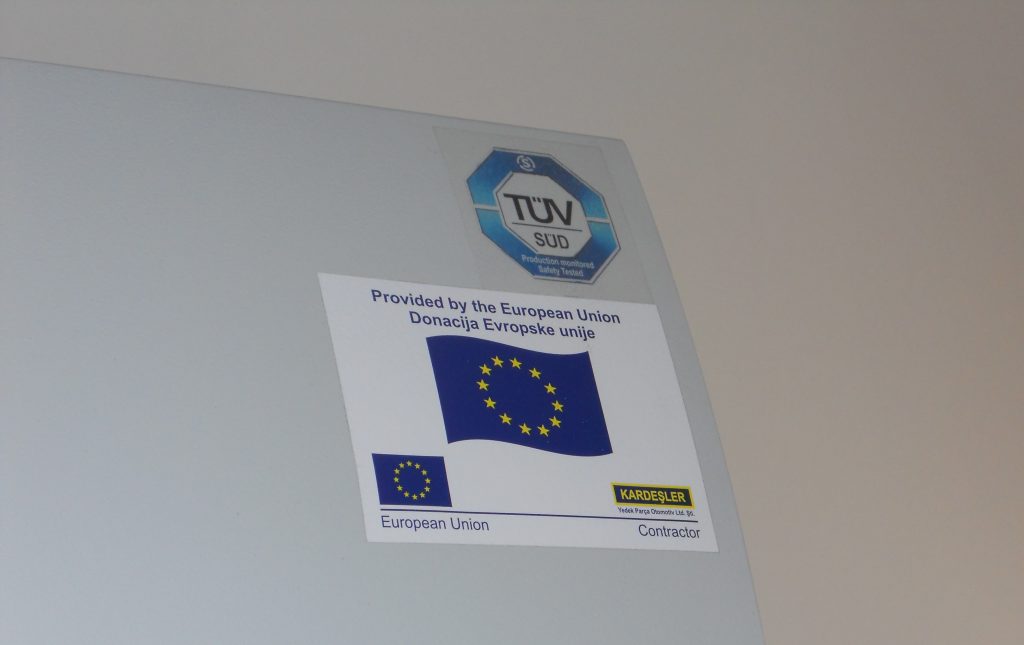 Researchers Dejan Vidanović, Milenko Šekler and director Mišo Kolarević of the institute in Kraljevo, and their colleagues, Tamaš Petrović and Sava Lazić of the Scientific Veterinary Institute Novi Sad, have all taken part in "DEFEND" project, where they exchange experience with their peers from institutes across Europe.
Thirty laboratories, clustered in a consortium made up of laboratories from across Europe, including Germany, Italy, Belgium, and France, are engaged in research into lumpy skin disease and African swine fever virus.
"Veterinary Specialist Institute Kraljevo and the Scientific Veterinary Institute in Novi Sad are part of a consortium of laboratories within DEFEND project, which in turn is part of a larger project cycle within Horizon 2020," Director of the institute Kraljevo Mišo Kolarević explained.
"This project is focused on epizootiology and lab diagnostics of lumpy skin disease and African swine fever virus. A total of five researchers from Serbia participate in DEFEND: three researchers from Kraljevo and two from Novi Sad. The European Union funds the entire project," Kolarević added.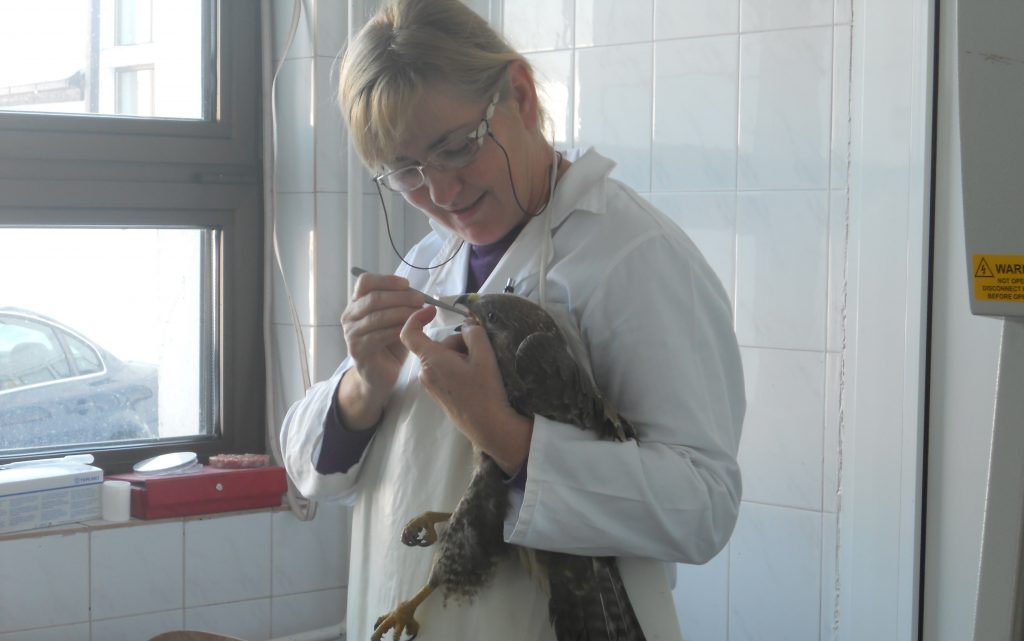 He noted that the project is meant to run for five years, adding that it launched 18 months ago. Over the past year and a half, he stressed, researchers from many European laboratories, including the two from Serbia, have met two times: in the United Kingdom and Belgium.
"The experience we earned through this project was of tremendous importance for everyone engaged in lab diagnostic and prevention of infectious animal diseases. We offered gave several of our samples to our peers and showcased a previously unknown diagnostic method, one we had developed," Kolarević underlined.
"What we are most interested in—and expect to receive support for—is assistance to support our method of lumpy skin disease pathogen sequencing," the director says.
Horizon 2020 is the European Union's framework program for research and innovation. It has a budget of over €77 billion for the 2014-2020 period; in addition to the private investment, this money will attract. Horizon 2020 is available to any natural or legal person in EU and associated countries, including Serbia, which joined the programme in July 2014.
Since becoming a member of Horizon 2020, Serbia has been awarded with 311 projects 2020, totalling €102,6 million. As of 1 January 2021, Horizon 2020 – Horizon Europe.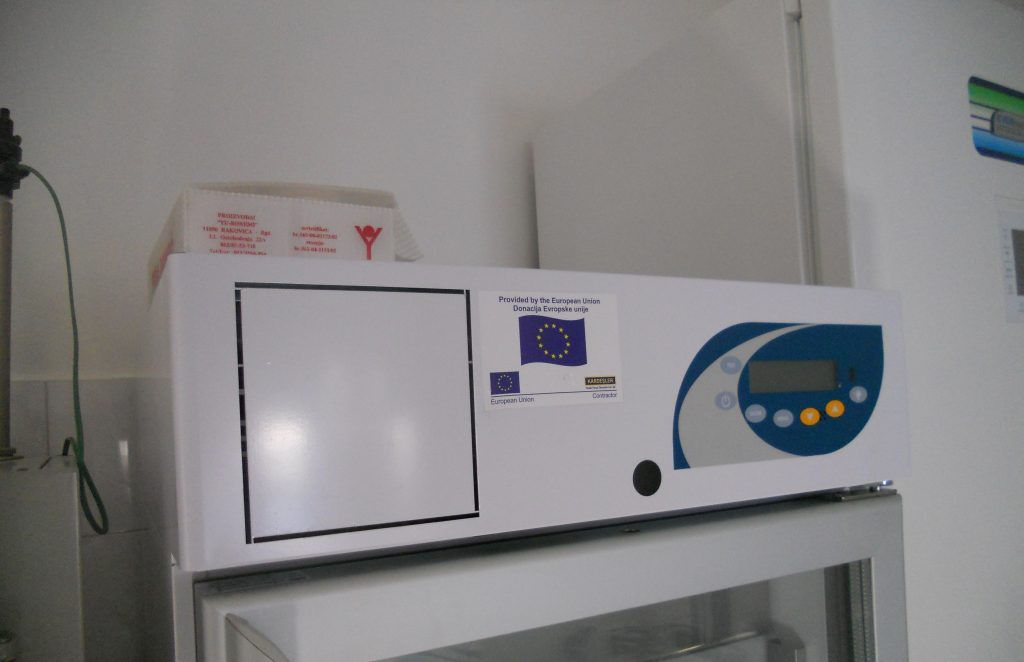 The European Union supports Serbia's participation in Horizon 2020. It intends to continue to do so through Horizon Europe via Support for Participation in EU Programmes, which provides the necessary support for applicants in drawing up projects for any of the EU programmes available in Serbia.
Veterinary researchers against corona
Even though its primary focus is veterinary science, in the face of the ongoing epidemic, the institute Kraljevo has deployed its researchers and infrastructure to fight the virus, by testing some 200 samples for COVID-19 a day, Kolarević noted.
"The equipment used for COVID-19 testing is not the equipment procured by the EU. However, the EU has over the past several years donated €300,000, which made a significant mark on our institute. We can test 200 samples a day under current biosecurity and biosafety measures. If it weren't for such rigorous measures and if we were dealing with African swine fever virus and not COVID-19, we would be able to test more," Kolarević concluded.
The institute in Kraljevo analyzes samples from five districts: Zlatibor, Moravica, Rasina, Šumadija, and Raška.