Franciscan Monastery in Bac is one the oldest sacral monuments of culture in Serbia for the reconstruction of which the European Union has allocated EUR890,000. The renovation works began in 2016 and should be completed in April 2018. The reconstruction is done in a comprehensive manner and involves new electricity, water supply and heating installations, reconstruction of the façade, roof and sanitary block as well as the setting up of video surveillance.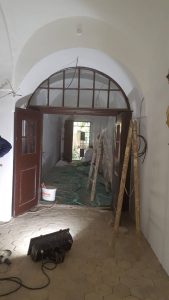 Franciscan Monastery, located in downtown Bac, is a comprised of the square-shaped monastery complex, with an inner yard and the Church of the Assumption of Virgin Mary, which is excluded from the reconstruction project. The Monastery was founded by Canons Regular of the Holy Sepulchre of Jerusalem, before being taken over by Franciscan monks. Following the conquest of Suleiman the Magnificent, the Monastery served as a mosque for a century and a half. Despite having been reconstructed, expanded and fixed over the centuries, the Monastery remained active without interruptions since 12 century.
The Monastery is influenced by early Romanesque and early gothic architecture and given that Franciscan monks have been its residents for the past three centuries, it has preserved rich cultural heritage – old objects, fabrics and pottery – as a testimony of the past times.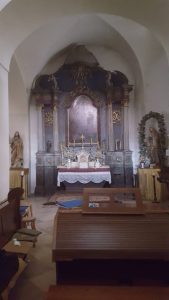 – Here we have the oldest and the only mechanical organ in Vojvodina, with more than 1000 pipes, that is still used today. Also, we have a 300-hundred-year-old brewery and a kitchen and a 200-hundred-year-old bathroom. All of it paints a picture of the past times, when there was no electricity or any other thing we cannot imagine our lives without, says Josip Spehar, abbot of the Franciscan Monastery in Bac.
The idea is to turn a part of the Monastery into a museum and a centre for the study of history of this monument of culture and the Franciscan order. Apart from the Provincial Institute for the Protection of Cultural Monuments, which acts as the project holder, the collection of the future museum is being compiled by the Museum of Vojvodina, Ethnographic Museum in Belgrade, Heritology Centre of the Faculty of Philosophy of Belgrade and experts from other relevant institutions.