ANTARES project, implemented by the BioSense Institute of the University of Novi Sad, has been ranked best withnn one of the most prestigious calls of the European Commission – Horizon 2020 Teaming.
The partners of the BioSense are the Ministry of Education, Science and Technological development and Wageningen Research Institute from Netherlands, the world's leading institution in the field of modern agriculture.
The ANTARES project, which kicked off in 2016 and is scheduled to end in 2020, combines two of the most promising sectors in Serbia – IT and agriculture. ANTARES aims to turn the BioSense Institute into a European Centre of Excellence for advanced technologies in sustainable agriculture and food security, therefore focussing on one of most important segment of domestic industry, as well as on the rapid economic development of the country.
According to Vesna Crnojevic-Bengin PhD, the President of the BioSense Institute, "this a golden opportunity for Serbia as a country. With an advanced IT sector, Serbia has a chance to 'skip' the years it has unfortunately lost in terms of development, and position itself on the forefront of the fourth industrial revolution. Through ANTARES, we will pay particular attention to domestic IT sector, with a goal of redirecting it from the currently predominant out-sourcing, where the added value is created abroad, to the development of our own IT solutions for agriculture."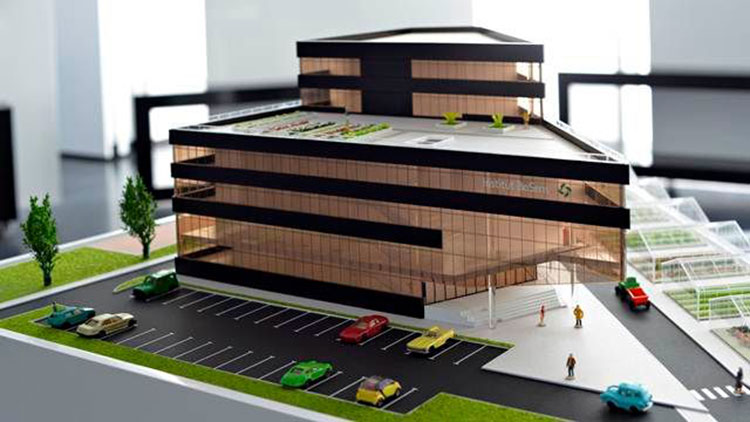 It will create 150 new jobs for young experts in the country. Moreover, the project will enable the construction of a new BioSense facility within the Novi Sad  university campus. New jobs and setting up of new headquarters of the Institute will allow the strengthening of innovation capacity of both Serbia and the region, through systematic support to various actors involved in synergic development of IT and agriculture.
The BioSense Institute is a great example of tapping into the country's potential for scientific research and development which will, thanks to EU programmes, foster the revamp of Serbia's traditional management of agriculture and bring greats benefits to local experts.
Previous EU investment in Serbia show that such programmes can make a positive difference for the future of our country. "Over the next seven years, ANTARES will allow us to learn from our European partners, develop strategic scientific researches, offer end users jointly developed products, introduce and apply the best models in the country, work with the very best, achieve our goal, that is to put Serbia and its researchers at the forefront of European and global stage." said Crnojevic-Bengin.
Horizon 2020 is the financial instrument implementing the Innovation Union, a Europe 2020 flagship initiative aimed at securing Europe's global competitiveness. Seen as a means to drive economic growth and create jobs, Horizon 2020 has the political backing of Europe's leaders and the Members of the European Parliament. The goal is to ensure that Europe produces world-class researches, removes barriers to innovation and makes it easier for the public and private sectors to work together in delivering innovation.
Giorgio Fruscione, an Italian journalist and intern at the EU Delegation to Serbia