Ask yourselves what high school students could do to improve relations between Serbian and Albanian youth. I think you should take as much advantage as you can of this opportunity and socialise as much as possible. Would there be any contact if it weren't for this project? I would say the project opens up new and great opportunities you should seize. You should take any opportunity to do something positive. You are the ones who can make a real difference in this community. I guess making a difference used to be much harder before. You should create something better, something that would take your community to the new future. I can only encourage you in your efforts. I wish you all the success – said Head of the EU Delegation to Serbia Michael Davenport answering the question made by pupils of "Sveti Sava" and "Sezai Suroi" high schools: What could students do to improve relations between Serbian and Albanian youth. Interview with the Ambassador was published in the fourth issue of joint Serbian-Albanian school magazine Youth Union, published under the project "Pupils' cooperative as a means of overcoming inter-ethnic distance between Serbian and Albanian youth in Bujanovac".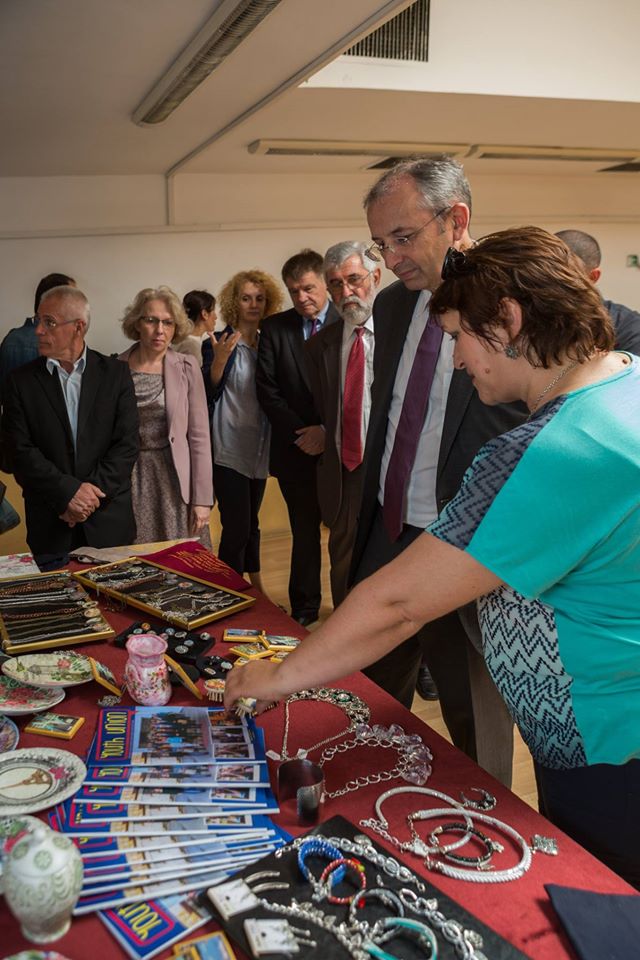 The project "Pupils' cooperative as a means of overcoming inter-ethnic distance between Serbian and Albanian youth in Bujanovac" has been funded by the European Union and the governments of Switzerland and Serbia through European PROGRES programme. The idea behind the project is to form cooperation between the two schools and make it viable through extracurricular activities. As a result, students apply the knowledge gained at school and engage in crafts, the production of various products and other useful activities which will be helpful to them in their future education and life.
Within the project, a gift shop has been opened as well as a mini print shop where students print their own magazine and publish it in both Serbian and Albanian language. Apart from the bilingual magazine, the print shop is equipped for the production of business cards, invitations, brochures, flyers…
Apart from the EU Delegation to Serbia and Bujanovac local self-government, wholehearted assistance and support also came from Centre for Regionalism from Novi Sad, headed by Aleksandar Popov, and Civil Resource Centre from Bujanovac, led by Ljilja Stojkovic.
Currently, the gift shop offers jewellery – old-fashioned lockets, rings and earrings featuring images of Bujnovac – shopping bags with printed localisms, customs and gourmet menu "à la Bujanovac". Thanks to Michael Davenport and the President of Bujanovac Municiality Nagip Arifi, the project obtained new premises within Dom kulture. During their trip to Bujanovac, the EU delegation visited the cooperative and had a chance to see its products on display. Ambassador Davenport and Graeme Tyndall of European PROGRES were the first to buy souvenirs at the gift shop.
The project envisages numerous activities at the new premises in Dom kulture – from flower and medicinal herbs production to children's playroom.
The cooperative is one of a kind in Serbia, created by students from two separate schools, with support from their principals and teachers. Other multi-ethnic communities already show interest in drawing on this experience.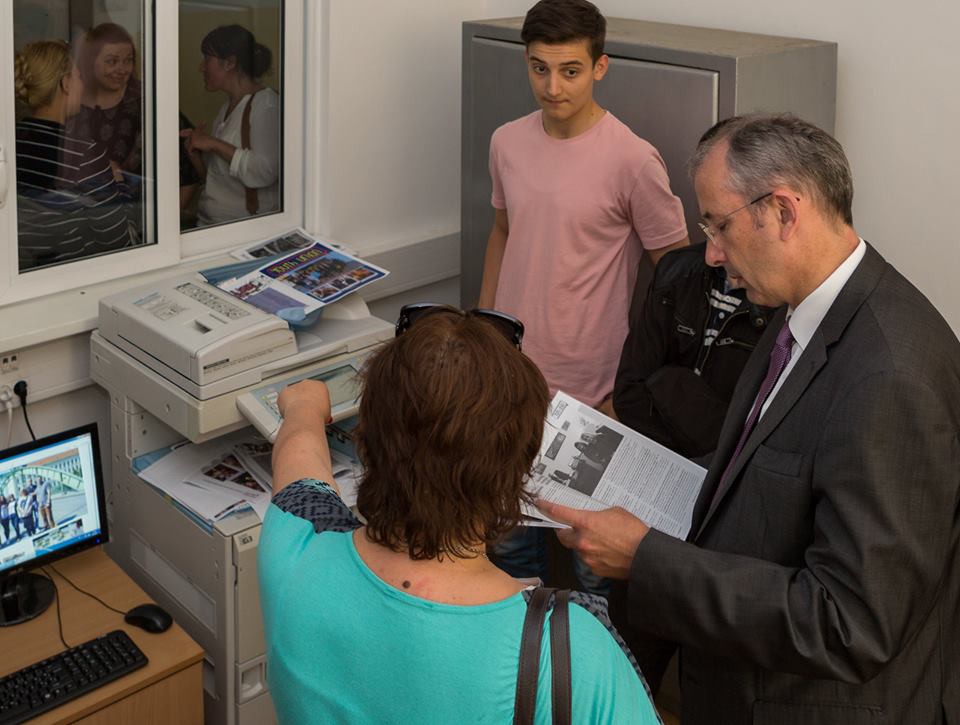 According to Youth Union magazine Editor Branislava Opranovic, the value of the project is reflected in young people's desire to dispel the darkness and break prejudice and above all in having the courage to do it loudly, clearly and publicly through their own deeds. In small communities such as Bujanovac, after all the misdeeds adults should be ashamed of, young Albanians, Serbs and Roma manage to cut the brakes which have prevented them from learning, making friends, socialising and caring. The Bujanovac example gives us hope that difficult times are over, thanks to young people's resolve to understand each other, even when they understand neither the language nor the customs of their neighbours.